Support for socially vulnerable groups
SSANGYONG C&E has continuously practiced the volunteer works for the elderly living alone and the children breadwinner in the region. The women workers association of the production factory delivers daily necessities, which were prepared by the income from daily cafe, to the elderly living alone and the children breadwinner, and the factory club regularly conducts volunteer activities for housing safety such as painting and repairing electric facilities.
Revitalizing the local economy and culture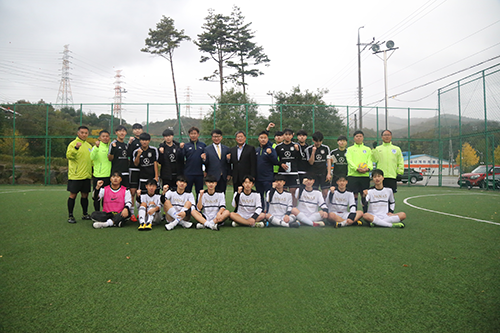 SSANGYONG C&E is planning and operating various events to help local residents enjoy more economic and cultural benefits. We have conducted lectures on cultural classes and invited celebrities every year to promote close relationships with local residents and families of employees in the community since the early 2000s. In addition, futsal competitions, drawing contest and youth song festivals for local teenagers allows for youth to enjoy the healthy leisure lives and to build healthy bodies.